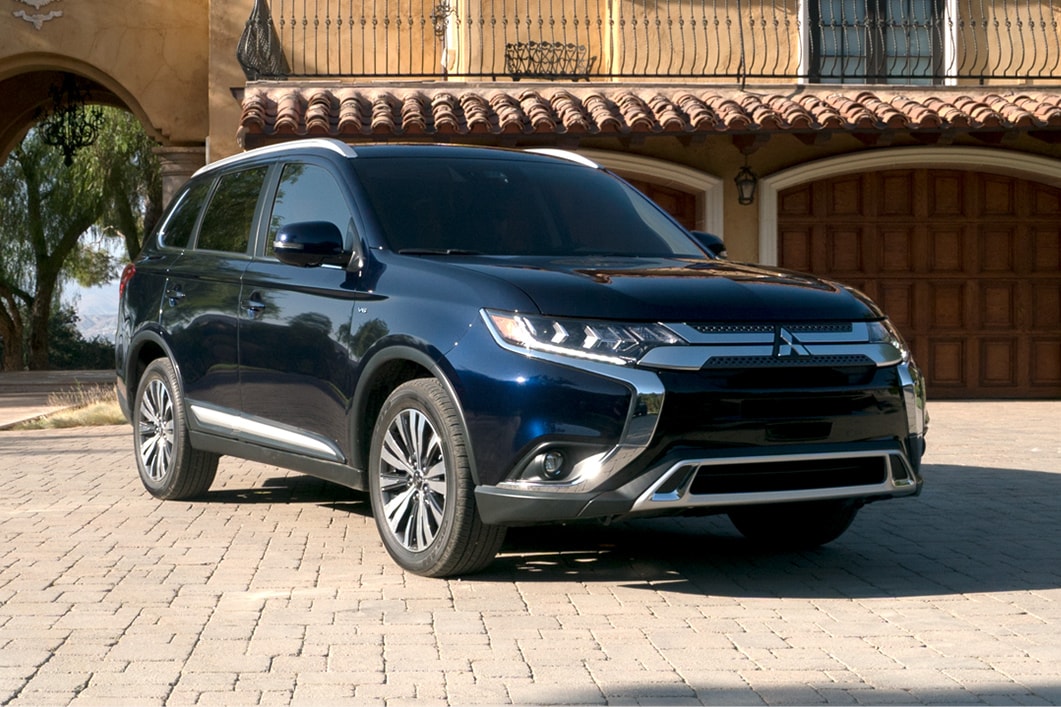 We're excited to tell you that the 2019 Mitsubishi Outlander has won a prestigious award from Kelley Blue Book. More specifically, the new Mitsubishi Outlander earned the 2019 Kelley Blue Book 5-Year Cost to Own Award in its competitive automotive class.
Kelley Blue Book's Cost to Own Awards are given to brands and vehicles that are expected to have the lowest projected cost of ownership in the first five years. The editors at Kelley Blue Book consider an array of factors to choose the winners of these awards, such as estimated registration fees, repair costs, and fuel expenses.
"[The Mitsubishi] Outlander offers consumers one of the best value packages in an incredibly popular segment, and Kelley Blue Book's 5-Year Cost to Own Award is a testament to that value," said Mark Chaffin, COO, MMNA. "Boasting the lowest projected long-term operating costs in its segment, the Mitsubishi Outlander continues to impress consumers and offers the safety, dependability, and conveniences they are looking for in a CUV."
"The Mitsubishi Outlander leads the Three-Row Mid-Size Utility segment due to its low depreciation and minimal state fees," said Eric Ibara, director of 5-Year Cost to Own for Kelley Blue Book. "The [2019 Mitsubishi] Outlander is currently the most affordable three-row vehicle on the market, and its low entry-price ultimately translates into lower depreciation. It also has the lowest amount of state fees in the segment and is relatively easy to finance in comparison to its competitors."
We couldn't be happier that the new Mitsubishi Outlander earned such venerable recognition from the editors at Kelley Blue Book. And we can't wait to show this vehicle to you when you visit our Mitsubishi dealership near New Braunfels, TX.
To go for a test drive in an award-winning 2019 Mitsubishi Outlander and to see how easy we'll make it for you to bring the automobile home, head over to Gillman Mitsubishi today.