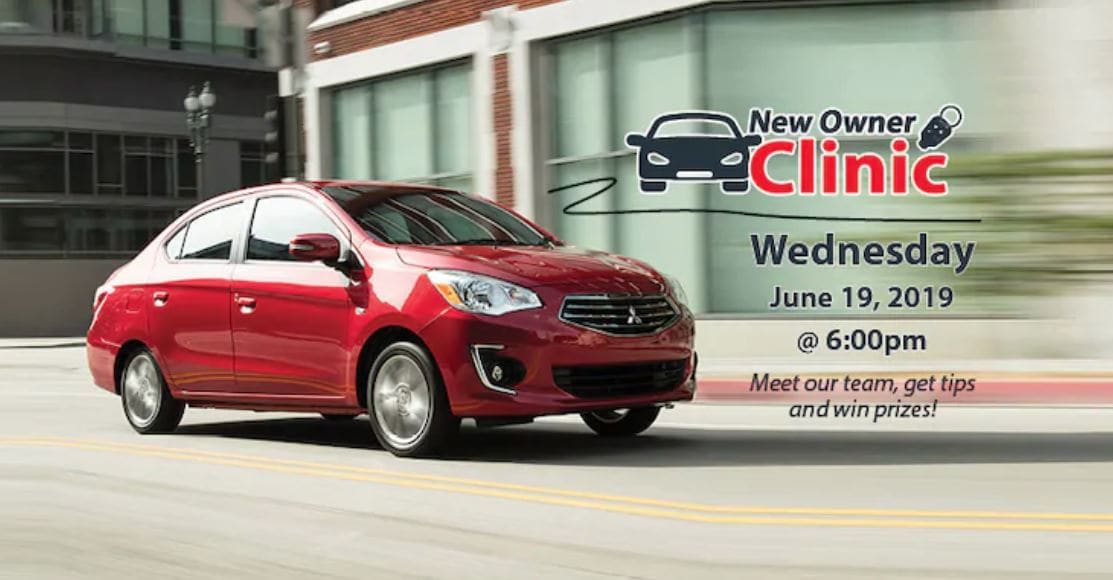 Do you have an interest in buying or leasing a 2019 Mitsubishi Outlander Sport? If so, we encourage you to visit our Mitsubishi dealership near San Antonio, TX. From the moment you slip into the driver's seat, you'll realize why the new Mitsubishi Outlander Sport is one of our most popular Mitsubishi models.
Similarly, you'll notice our Selma, TX Mitsubishi dealership is different from other area dealerships shortly after you arrive at our convenient location. It's our commitment to our valued clients that sets our Mitsubishi dealership apart from the competition. Hosting Customer Appreciation and New Owner's Clinics is one of the many things we do to demonstrate our dedication to everyone who does business with us.
Our next Customer Appreciation and New Owner's Clinic is scheduled for June 19, 2019. The function will start at 6:00 pm with some yummy appetizers and thirst-quenching beverages. During the event, you'll be invited to take a tour of our Mitsubishi dealership. You'll even be encouraged to bring your automobile into our Mitsubishi service center to gain a better understanding of how your ride operates.
The next Customer Appreciation and New Owner's Clinic at our location will include an informative presentation that's intended to better acquaint you with the features on your Mitsubishi vehicle. Throughout the presentation, you'll be encouraged to ask questions and share your insights regarding your car's features.
Even if you're just thinking about getting a Mitsubishi automobile or you purchased a vehicle from us years ago, you're still invited to attend our upcoming Customer Appreciation and New Owner's Clinic. We'd enjoy the opportunity to introduce or re-introduce you to the Mitsubishi vehicles in our showroom.
Grab your calendar and reserve the evening of June 19th to attend our next clinic. We look forward to seeing you at Gillman Mitsubishi during our Customer Appreciation and New Owner's Clinic!