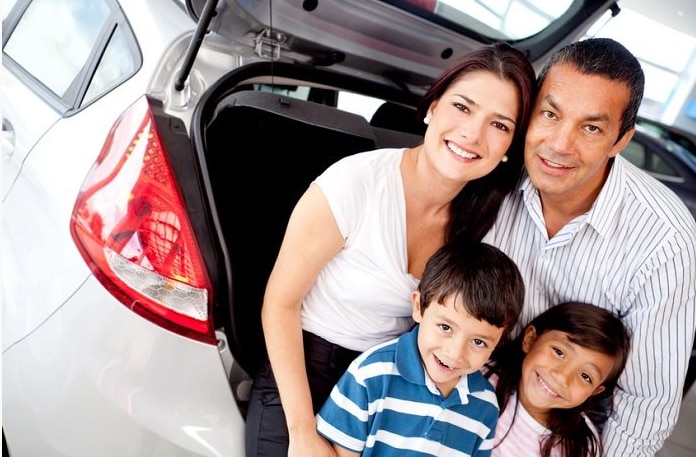 When it comes to family-friendly SUVs, most San Antonio drivers are shopping for a vehicle that is safe, spacious, and filled with cutting-edge technology features. Here at our Mitsubishi dealership serving San Antonio, TX, we have a number of family-friendly Mitsubishi SUVs for sale that fit these criteria, including the 2020 Mitsubishi Outlander, the 2020 Mitsubishi Outlander Sport, and the 2020 Mitsubishi Eclipse Cross. Learn from our dealers which one is right for your family.
2020 Mitsubishi Outlander and Outlander Sport
The 2020 Mitsubishi Outlander is a family-friendly SUV that is smart, stylish, and versatile. It has standard third-row seating for family, friends, and everyone in between, and it also allows the second- and third-row seats to be folded down to create additional space to fit your requirements. It was designed with comfort in mind, with redesigned second-row seats that have been adjusted to improve seating support for passengers, so that everybody can get to where they're going in comfort.
The 2020 Mitsubishi Outlander Sport is a variation on the standard Outlander. The SUV's design is more sporty and aggressive, and it has a slightly smaller interior than the standard Outlander.
2020 Mitsubishi Eclipse Cross
The 2020 Mitsubishi Eclipse Cross is the perfect crossover SUV for on-the-go San Antonio families. The suite of active safety features ensures that everybody is safe and secure and includes things like forward collision mitigation, automatic high beams, and lane departure warning. With available Super-All Wheel Control, the 2020 Mitsubishi Eclipse Cross is an excellent performer whether you're in town or headed off the beaten path.
Head into Gillman Mitsubishi today test drive these family-friendly Mitsubishi SUVs.