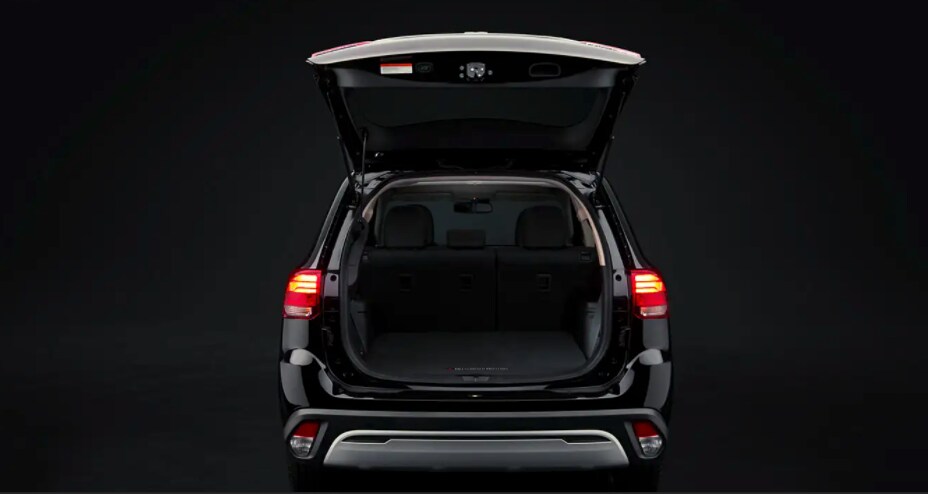 Finding a spacious, safe, and feature-filled SUV for the family can be a tricky proposition. It's rare that an SUV has cutting-edge entertainment and safety features while also having enough cargo and passenger space for active families in San Antonio. However, here at Gillman Mitsubishi, we have an SUV that breaks the mold: the 2020 Mitsubishi Outlander. The new Mitsubishi Outlander for sale is packed to the brim with cutting-edge features, and also has ample cabin space.
2020 Mitsubishi Outlander Storage and Cabin
The 2020 Mitsubishi Outlander is a midsize three-row SUV designed around the needs of active families. For the 2020 model year, the second row of seats has been redesigned, and seat shape has been adjusted to improve seating support for passengers so that everybody can get to where they need to go in comfort.
When it comes to total cargo space, even with seven passengers on board, there's still 10.3 cubic feet of storage behind the third row. For families on the go, the third-row seat folds down, revealing up to 34.2 cubic feet of cargo space. Finally, if you're only using the front two seats, the Mitsubishi Outlander offers a massive 63.3 cubic feet of cargo space, which is enough storage to handle any job.
2020 Mitsubishi Outlander Technology
In addition to the large amount of storage space, this new Mitsubishi SUV boasts a wide array of impressive technology. For instance, you'll find the Smartphone Display Audio system, which is connected to a new eight-inch touchscreen. With this, you can listen to your favorite playlists with Bluetooth, navigate smoothly through your journey, or access your favorite apps with Apple CarPlay and Android Auto.
Contact our dealers today for a virtual tour of the spacious 2020 Mitsubishi Outlander.