Gillman Auto Group Executives at Our Selma Mitsubishi Dealership
Meet the Gillman Auto Group Executives today! If you have questions about our
Mitsubishi cars
, Mitsubishi service, or Mitsubishi parts, contact our
San Antonio Mitsubishi dealer online
. We're here to help you with all of your Mitsubishi needs in Selma, San Antonio, Universal City, and all surrounding areas.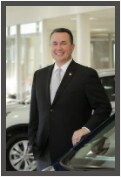 As Chief Operating Officer of the Gillman Companies, Patrick York is responsible for the overall performance of all Gillman Dealerships. He also oversees operations of the various ancillary business service functions.
He is the son of an automobile dealer who once was a new vehicle sales manager at Frank Gillman Pontiac. Patrick grew up working in various dealership departments and after graduating from college, he worked in the legislative affairs department for the Texas Automobile Dealers Association. He completed his formal scholastic education by earning a Bachelor of Arts in Political Science from the University of Texas in San Antonio. He is also a graduate of the National Automobile Dealers Association Dealer Academy.
Prior to joining The Gillman Companies in 2008, Patrick served as Vice President of Marketing for Service Group, an organization providing training and profit programs to automobile dealerships. In this role, he was actively involved with the Gillman Companies for over nine years.
Under his leadership, Gillman has continued to be named a Top 125 Dealership Group by Automotive News. Most recently the firm was credited with being the 40th largest retail automobile dealer group in the nation. The company has reported increased volume and profitability year over year. Multiple dealerships have earned their prestigious manufacturer award for superior customer service and sales including Honda President's Award & Masters Circle, Subaru Stellar Care Award, Chevrolet Mark of Excellence, Mitsubishi Diamond Circle of Excellence and Acura Precision Team Award. The organization is most proud to have received the Houston Chronicle Top Work Place, San Antonio Express Top Work Place Award and the Rio Grande Valley Morning Star Reader's Choice awards multiple times.
Patrick's work involves him with several manufacturers.  He currently serves on the Subaru Regional Advisory Board and previously served on the True Car National Dealer Council and the Customer Advisory Board for Reynolds and Reynolds. He is a member of the Houston Automobile Dealers Association and an active supporter of the Fort Bend Women's Center and a former member of the Katy Youth Basketball Board of Directors and the Association of Finance and Insurance Professionals.
Patrick has also served as a Corporate Fellow at the University of Houston Downtown MBA program teaching a class on Sales, Leadership and Managerial Performance.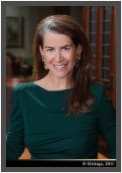 As President of the Gillman Companies, Stacey Gillman Wimbish is responsible for overseeing all phases of the business, improving organization profits, refining operational systems, employee satisfaction, and achieving the highest levels of customer satisfaction.  The Gillman Companies are proud recipients of the Houston Chronicle's Top Work Place Award in 2010, 2011, 2012, 2013, 2014, 2015 and 2016.
As the daughter and granddaughter of highly successful automobile dealers, Stacey was raised in the business.  Stacey began her retail automobile career at age 22 and has personally worked in every position in every department.
Stacey attended school in Houston and completed her education at the University of Texas in Austin.  She then attended the M.E.S. Dealer Management Development course for in-depth study of the General Motors accounting system and financial statements.  She is a graduate of the National Automobile Dealers Association Dealer Candidate Academy.  She is a certified member of the Association of Finance and Insurance Professionals.
Starting in 1992, Stacey served as a Director of the Houston Automobile Dealer Association (HADA).  In 1999, she was the first woman and youngest person to be named Chairman of HADA.   In 2010, Stacey was designated by Automotive News as one of the "100 Leading Women in the North American Auto Industry".   Stacey is currently on the National Dealer Council for Subaru of America.  She was Chairman of the Texas Automobile Dealers Association (TADA) in 2012 representing all 1100 dealers in Texas.  Stacey is active in legislative efforts for the automobile industry in both Texas and our National associations.  She served as South Texas DEAC chairman for the National Automobile Dealers Association (NADA).  In 2012 Stacey was appointed by Governor Rick Perry to join his Economic Development Committee promoting ways to further enhance business growth for all of Texas.  In 2015, Stacey and the Gillman Companies were awarded the Trailblazer Award by the American Advertising Federation in Houston which recognizes business leaders who have built Houston companies through effective advertising, marketing and community corporate involvement.  She joins a list of distinguished Houston Trailblazers who have been awarded over the years that have all enhanced their companies with their marketing efforts in Houston.
Stacey is also admired for her community contributions, including an annual fund-raising effort for the Fort Bend Women's Center with the Gillman Companies, which is dedicated to assisting women and children of abuse and supporting them in getting back on their feet.  She currently serves on the Board of Directors for Buffalo Bayou Partnership, 1st Tennessee Bank and St. Luke's United Methodist Church.  Most importantly, Stacey is the proud mother of two children.  She enjoys volunteering at school and participating in the children's activities.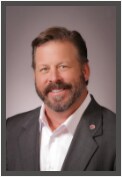 Jason Gillman was born in Houston, Texas. He is an Executive Vice President of The Gillman Companies and member of the Gillman Companies Board of Directors.
Jason is the third generation of a family that has been deeply involved in the retail automobile business for more than six decades. At 14, he began working in the Gillman Pontiac dealership during summer vacation. After starting at the wash rack, he spent the next few years gaining experience in various departments before moving into sales.
He then attended Texas Tech University and earned a degree in Automotive Marketing from Northwood University, where he was named a Dean's List student. Additional academic and hands-on experience was gained by graduating from the General Motors Dealer Academy and successfully completing the NADA Dealer Candidate Academy. In 1992, he assumed his first managerial role in a dealership.
Since that time, he has been General Manager of a Gillman Honda facility. Under his leadership, that location attained the prestigious Honda President's Award as one of the top 50 Honda dealerships in the nation in terms of sales and customer satisfaction. In another role, Jason assumed full control of the organization's total used vehicle inventory. Today, utilizing his broad base of retail automobile experience, he holds executive responsibility as a member of The Gillman Companies' upper management team.
Jason serves and is part of the Board of Directors of the San Antonio Area Automobile Dealers Association for 2011.  Jason has also been active in retail automobile dealership public affairs, serving as Chairman of the Texas Automobile Dealers Association TEAM Committee. He has also been a member of the Dealer Election Action Committee, a member of the Mitsubishi Motor Sales of America Dealer Advisory Board, and is recognized for his community service.
Married, Jason resides in San Antonio with his wife and sons.