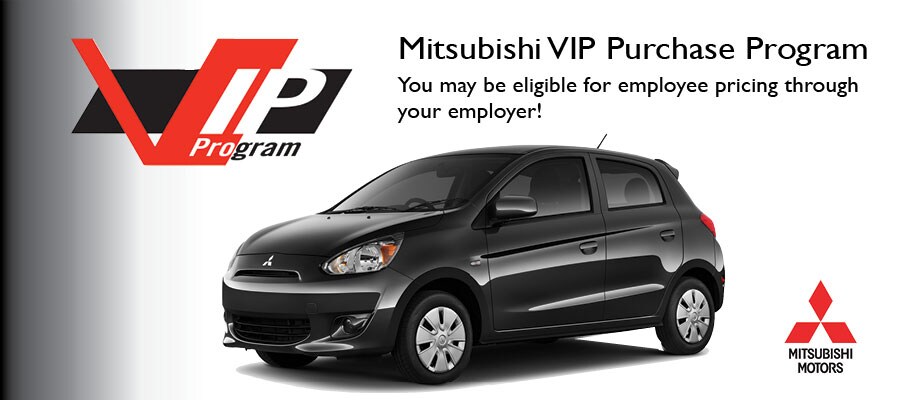 Save Up to $2500 off New Mitsubishi if you are employed by one of 720 participating Mitsubishi Group or Vendor Companies
Gillman Mitsubishi extends this VIP special pricing and savings so you, your family and friends can save up to $2500 on a new Mitsubishi near San Antonio.

Each qualifying employee of one of the listed companies can take advantage of this offer and they can also extend this offer to 2 people. It doesn't matter where they work, they will simply qualify based on your sponsorship.

Your company may be part of our Mitsubishi VIP Purchase Program!

View the list of participating Mitsubishi group companies here
View the list of participating Vendors here
If your company is on one of these lists, you may be eligible for employee pricing under the Mitsubishi VIP Purchase Program. The Mitsubishi VIP Purchase Program member log-in can be found here.
Learn More About Our VIP Purchase Price Program Today
If you have any questions, please feel free to contact our Mitsubishi dealer near San Antonio and we will be happy to provide you with additional information.
Question About VIP Program?
* Indicates a required field